Face Masks: The Good, the Bad and the Ugly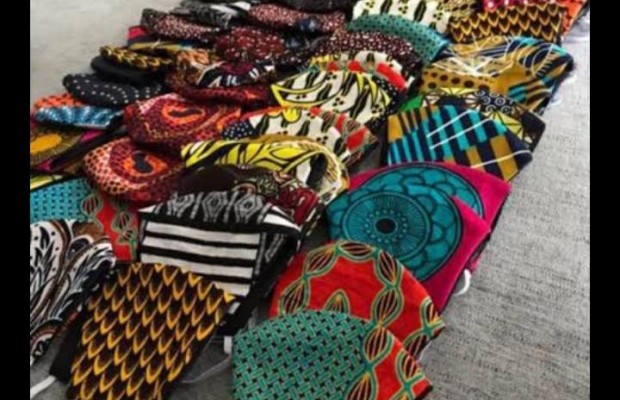 Who would have envisaged that a time will come when face masks would become a part of our daily lives? An accessory of some sort. But the year 2020 happened! The coronavirus pandemic dealt the world a heavy blow. While according to experts, the virus started spreading in the last few months of 2019, the reality hit us like a heavy blow in 2020.
So it was, the use of face masks are now compulsory in public places and Nigeria is not left out. The use of masks, respiratory/ personal hygiene, physical distancing are some of the preventive measures we are advised to take while life gradually returns to normal.
Since the 4th of May when the lockdown was eased, I have seen varieties of masks and different attitudes of users. I have seen some people literally 'drip' in them while some look funny in them. That's putting it mildly.
Different tailors, different shapes, patterns, colours and fabrics are being used to sew masks. There's no specific standard.
I have seen some people wear masks that look like caps. Some even look like they have pockets on both sides, guess it's for air lol, but then I imagine the virus gliding gladly through these open spaces.
Some though fitting are so big! Big enough to be used as a diaper. Trust me; it will fit a two-month-old baby. I know what I saw. Hehehehe, a commercial bus driver did a reckless turn, I was going to berate him but the sight of his mask made me chuckle. I'm sure Bros could barely see with what he had covering his face.
Weren't we advised to have more than one mask? Haa! I see dirty face masks. Visibly dirty, begging to be washed. People reuse disposable masks many times. It is so obvious! The filth is enough to repel the virus but I wonder the health challenges it poses to the wearers.
What about those who cover their mouths only while their noses glisten in the sun? They mask up their mouths and breathe in everything.
Another group of interesting people are those who remove their masks to talk. When they are done talking, they simply put on their masks again. Or is it those who remove and use them as face wipes from time to time?
Advocacy needs to be done in enlightening people on the do's and don'ts as the use of face masks become widely accepted in Nigeria.
What have you observed? Share your experiences