Facemasks: Latest Fashion Accessory vs Protective Gear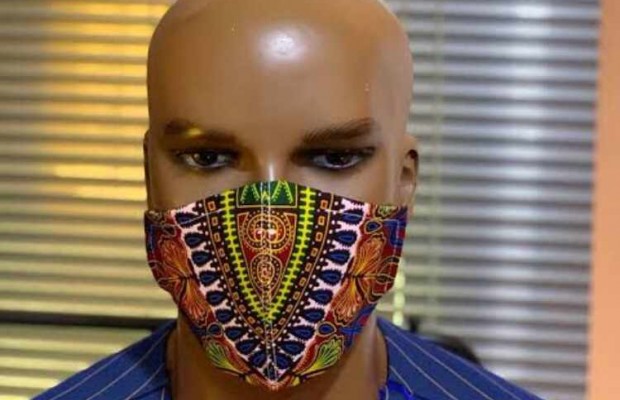 A whole lot has happened since Nigerians started grappling with the effects of COVID-19, lockdown measures and government palliatives.
To some, the latter is indeed a new word to their vocabulary, while for others an opportunity to make money.
Let's talk about making money during this season.  Nigerians have been encumbered with so many posts on e-business and working from home on their social media platforms.
Trust Nigerians not wanting to miss a beat or any opportunity. So much so that facemasks are now selling like hotcakes.
Most states have made the use of facemasks compulsory and enforceable.  So Nigerians have jumped on that Bandwagon, just to eke a livelihood amid the lockdown.
Call it idleness, sheer show-off or just wanting to slay. Facemasks are now fashion statements for some slay queens and fashionistas and even fashionistos.
Why do I say so, they are now used to match outfits and ensembles.
What is the initial purpose of it all? To protect oneself, reduce the spread of COVID-19, or just lack of what to do, since some can't put on makeups anymore.
Interestingly, more questions are being asked about Facemasks.
Do they completely protect from viruses? What type should we be wearing? Do we leave the N95 and surgical masks alone to health workers while we make do with ones made from common fabrics?
In all, it all comes down to one thing, Nigerians only want to be safe, even though many want use the opportunity to slay.
Justin Akadonye, Galaxy News...