Zonal Congress: Makinde cautions NWC of PDP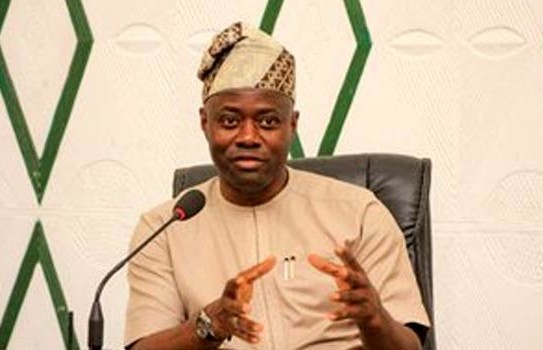 Ahead of the March 6th, 2020 Southwest Zonal Congress of the Peoples Democratic Party, Oyo State Governor, Seyi Makinde has urged the National Working Committee of the party to call the party's National Legal Adviser to Order.
The Governor while addressing a press conference at the Government House Ibadan also expressed concern on plans to postpone the South-West zonal congress because people went to court to complain about the location for the conduct of the congress.
Correspondent Kunle Ojo reports that Makinde disclosed that at the last meeting of the southwest caucus of the party held in Ibadan, each state has been able to put together a unity list for the congress proper saying the new development is discouraging.
On case instituted against the venue of the congress scheduled for Ibadan, the Governor maintained that the  PDP has moved from allowing within its fold reactionary elements to hold the sway stressing that that national working committee of the party should not give in to the personal interests of some element at the expense of the general interest of the party.
He expressed the readiness of PDP in the South-West PDP to have a congress that will produce the zonal executives that is acceptable to the majority of the people of South-West Nigeria.