Akeredolu, Deputy Sworn In As 6th Executive Governor of Ondo State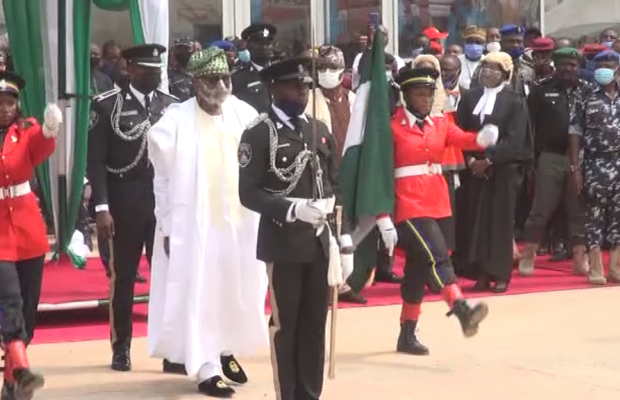 Governor Rotimi Akeredolu and his Deputy-elect, Lucky Ayedatiwa have been sworn-in as Governor and Deputy Governor of Ondo state.
Governor Akeredolu along with his deputy were sworn-in by the state Chief Judge, Oluwatoyin Akeredolu on Wednesday at the international conference centre, the DOME, in Akure, the state capital.
The inauguration ceremony of the Akeredolu as the 6th executive Governor of Ondo state attracted Governors of Ekiti, Ogun, Lagos, Osun, and Edo state.
In his speech, Governor Akeredolu said his second term tenure will witness rural and agricultural development and massive investment in human capital development 
He said the interest of the state will always come first rather than individual interest.
The inauguration ceremony witnessed the usual Inspection of the Guard of honour by Governor Rotimi Akeredolu.