Sheikh Gumi Advocate Education for Herders as Solution to Insecurity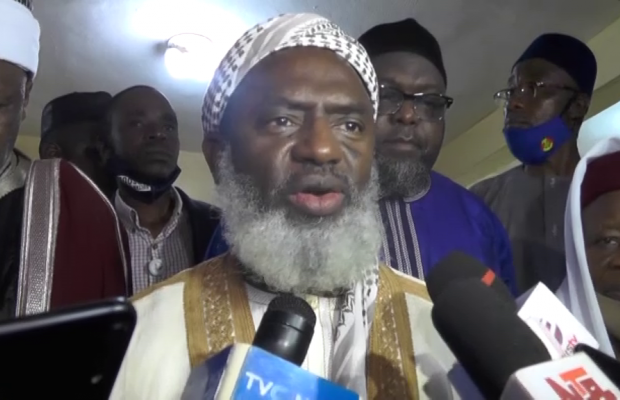 Renowned Islamic Cleric, Sheikh Abubakar Ahmad Gumi has disclosed that the raging insecurity in the country can be checked, if education opportunities are provided for Fulani herdsmen in the grassroots.
Gumi expressed this while fielding questions from newsmen when he embarked on an inspection visit to the Sheikh Uthman Bin Fodio Centre at Kagarko Grazing Reserve Kohoto Village, Kaduna state.
Sheikh Gumi said that he was motivated to start the project to stop the insecurity from the roots and they found out that education is the best approach.
Speaking further, he explained that the centre contains six classrooms, which would be engaged for 24 hours daily so that it can enable herders to study whenever they are free and available.
Gumi also explained that there is a hospital at the centre as well as an economic booster on showing them how to use foliage to feed their animal while appealing to the government at all levels to partner with them.