Govt, Nigerians Urged to Engage Registered Professionals on Building Project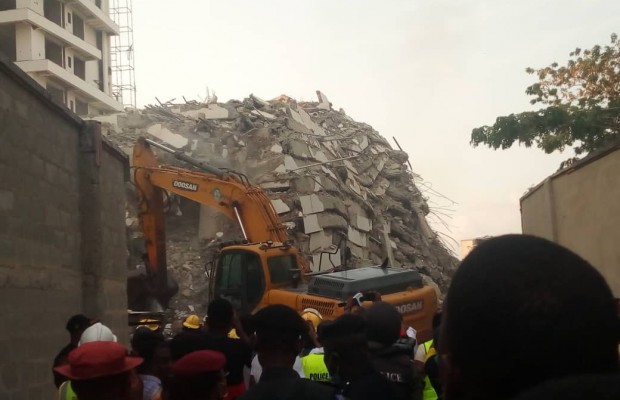 The President of the Nigerian Institution of Structural Engineers (NIStructE), Engr. Dr. Kehinde B. Osifala called on the government and Nigerians to engage only competent and capable registered professionals on building projects and assessments.
Engr. Osifala made this known to newsmen during a press briefing on their preliminary reports and findings on the collapsed Ikoyi 21 Story building.
Galaxy's Daniel Tanimu reports that Engr Osifala said from their preliminary findings shows that the initial design for the structure was supposed to be six floors but further changes were made to increase the floors without putting in place a proper mechanism for the structure's foundation.
Adding that there was some evidence of structural inadequacy in the construction and that signs of some structural distress had already started to show within certain elements of the building.
He further said the investigations reveal that more than two structural engineering designs firms worked on the project at different times.