Amotekun Denies Killing UI Student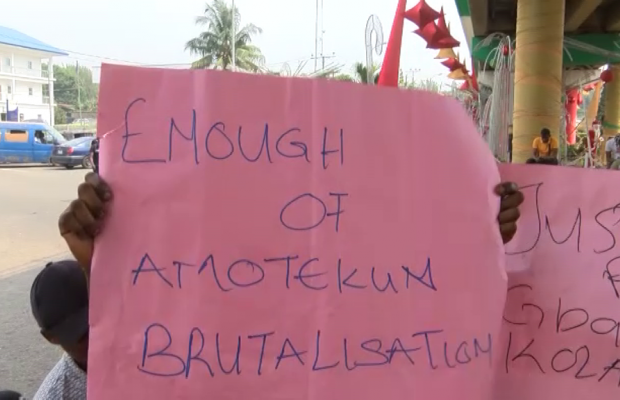 The Oyo State Security Network Agency, Operation Amotekun, has said that its operatives did not kill any student of the University of Ibadan, contrary to an erroneous indication painted by some students' body.
Amotekun Oyo,  in a statement made available to Correspondent Kunle Ojo by its Commandant, Col. Olayinka Olayanju (rtd) said operatives of the Amotekun corps only had an encounter with a three-man robbery gang, neutralised its leader and handed the two surviving members to the Atiba Police Station in Oyo town.
According to the Commandant, while the team was attempting to clear the barricade to facilitate smooth passage for interstate commercial vehicles plying the road, a group of armed men suspected to be robbers fired at the Amotekun Operatives and a gun duel ensued. 
In the process, one of the robbers nicknamed Akin Sarz was neutralized and two other gang members were arrested at the scene with a locally made pistol with cartridges.
The Corp stated that men of Nigerian Police from Atiba were invited to the scene while Amotekun operatives handed over the two arrested armed robbers along with the corpse of Akin Sarz to men of the Atiba police.
The Atiba Police later handed over the surviving gang members to the State CID Iyangaku for further investigation.
The security outfit disclosed further that Preliminary investigation conducted at Atiba Police post revealed the identity of the deceased as a student of the Federal College of Education Special(SPED),  Oyo and a known cultist.
It also added that gang members confirmed that the deceased was their gang leader and that they have been terrorizing the general area of Afijio and Oyo Township for some time.
The Western Nigeria Security Network declared that Oyo incident was purely a case of a violent armed robbery involving a student and his gang members adding that Oyo State Amotekun Corps has a duty to all persons living within its Area of Responsibility. 
The Corps assured residents of its unflinching commitment to its responsibilities and the good people of Oyo State.