No Alternative To Democracy - Obasanjo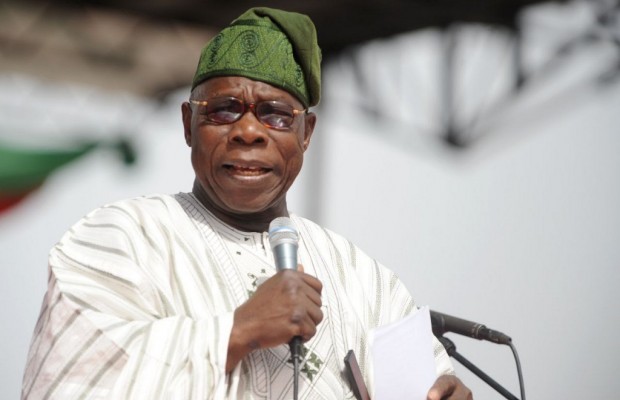 Former President, Olusegun Obasanjo has declared that there is no alternative to democracy calling on all Nigerians to work towards the success of President Buhari government.

Speaking at his Presidential Hilltop in Abeokuta while receiving National officers of the National Association of Nigerian Students, obasanjo declared that with what has happened in Nigeria in the last two months, there is a ray of hope for the country.

Addressing some leaders of the National Association of Nigerian Students at his Presidential Hilltop in Abeokuta, the former President noted that there is a hope for the country with what has happened in the last two months stressing that all hands must be on the deck to ensure the success of democracy in Nigeria as any other alternative to it is worse.

He said should the country misuse the present opportunity of having a credible leader to re-write the past mistakes, Nigeria might be heading for the rock.

Obasanjo, who claimed that he was among those clamoring for positive change in the country charged Nigerians irrespective of their political or ethnic affiliation to encourage the present administration where necessary and criticize it constructively and objectively where necessary noting that, there is no Angels among those leading the country.

The former president stressed the essence of good leaders at all fronts in Nigeria noting that most of the corruption being witnessed in the education, health, economy, security and other sectors in Nigeria were as a result of bad leadership adding that, that was why some Nigerians who could not tolerate such had stick out their necks for positive change.

He expressed optimism that the present administration under Muhammadu Buhari will deliver on all it promise and satisfy the yearnings of most Nigerians for positive and credible change in all aspects.

Earlier in his remark, the Vice-President, National Association of Nigeria Students, Ogunkuade Oluwatosin commended the doggedness of the former president towards the success of the last general elections in Nigeria noting that, he should not relent until the dreams of the founding fathers of this country become reality.

He charged the former president to contribute hid quota towards revamping the fortune of the education sector in Nigeria, which according to him is heading for the rock by insecurity and corruption and other social menace prevalence in the country.