Akpabio Visits Obasanjo on His Presidential Ambition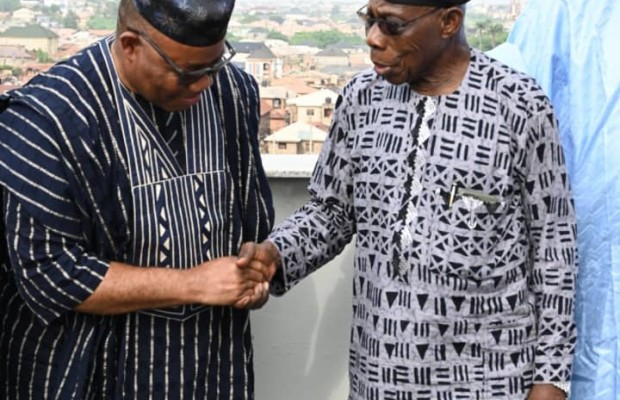 Former Minister, Niger Delta Development Commission, and APC Presidential Aspirant, Godswill Akpabio says his desire to build on the achievements recorded by President Muhammadu Buhari and other Former Nigerian leaders like Chief Olusegun Obasanjo and prioritize critical Sectors of the economy has motivated him in aspiring to become the next President of Nigeria
He stated this during his visit to former President Olusegun Obasanjo in Abeokuta.
The APC Presidential Aspirant Godswill Akpabio says he visited former President Olusegun Obasanjo an Elder statesman, and a passionate stakeholder in the Nigeria project to formally inform him about his presidential ambition and also to receive his blessings.
He noted that his antecedent as a former governor who made enviable impacts in governance coupled with his work experience at various levels of Public service put him in a good position to lead the country to greater heights 
He added that under his watch Nigeria will experience a new lease of life.