See what top searches on Google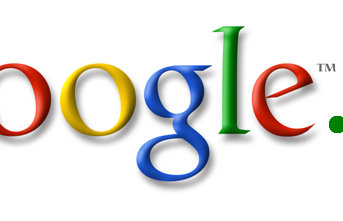 It was both a tensed and hopeful week on Google Trends this week. From the inciting utterances of a furious man-of-God, to the awesome win of two world-class sports personalities. Here are the stories on Google trends that stirred some chord in netizens.
---
Apostle, cool...cool...cool Temper
Following Apostle Johnson Suleman's viral video which showed him calling his members to retaliate any attack by the Fulani herdsmen, and a foiled arrest in Ekiti, because of Governor Fayose's intervention; the leader of the Omega Fire Ministries in Ado Ekiti finally honoured the call of the DSS officials in Abuja, where he was freed after a three-hours interrogation, which he said went well.
Don't enter one-chance o! Canada Visa Lottery is a scam
Based on search trends on the internet, it is apparent that many Nigerians are dreaming of a Canadian green card. Unfortunately, Canadian Visa Lottery Programme that many are searching for is a scam. Unlike the USA, Canada does not have a Lottery Programme. Anyone seeking information on Canada can search Google for: http://www.cic.gc.ca/
A Global Ovation for a Great Sports Man
 In the past week, Roger Federer finally earned a place as the oldest holder of a major title since 1972 (46 years ago), as well as his fifth Australian Open win. The 35-year-old who delivered his first grand-slam trophy since 2012,  defeated Rafael Nadal in a five-set epic win to win his 18th slam.
 Is Serena Williams a GOAT?
Fans of tennis online seemed to have agreed that Serena Williams who beat her sister Venus at the Australian Open may just be the Greatest of All Time (GOAT). The 35-year-old won her 23rd Grand Slam title, leading Steffi Graf in the all-time list of major winners in the tennis open-era.
Who wants to turn Adekunle Gold to Methuselah?
 Last week, the internet suddenly became interested in Adekunle Gold's real age. It was not that he suddenly grew grey hairs over the week. It seemed as if the superstar who was 30-years-old  last week, has a Wikipedia entry where he is 37-years-old.  Nevertheless, he got lotta love from his fans and friends on social media who wondered why his age got mixed up on Wikipedia.
An Icon Goes Home
A shocking news rippled through the literary community in Nigeria, as they woke up to the death of the iconic writer, Buchi Emecheta last week. Emecheta who was awarded the Order of the British Empire OBE in 2005, is known for distinctive themes that championed women in her novels. Shedied in her home in London at the age of 72.