Eagles seeded in pot 1 in 2022 w/cup qualifying draw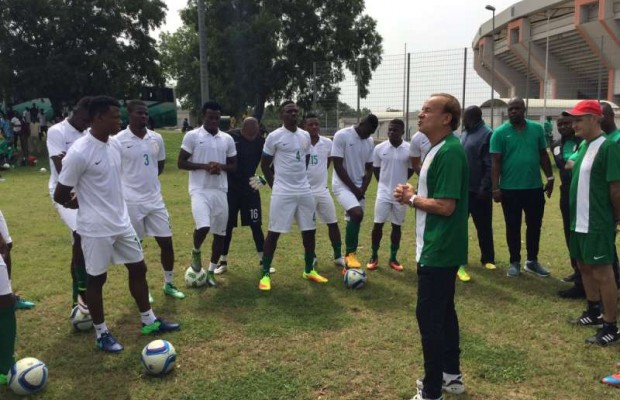 AFCON 2019 Bronze medalists, the Super Eagles of Nigeria, have been seeded in pot one of the Qatar 2022 World Cup Qualifying Draw. This is as a result of the team's ranking as the third best team in Africa in December 2019.
FIFA Rankings for December shows the three-time African champions gathered a total of 1493 points to retain its number 3 position in Africa, behind Senegal and Tunisia.
Overall, Nigeria finished the year as the 31st best team in the world, according to FIFA World Rankings.
The World Cup Qualifying Group will be made up of ten groups, containing four teams each. The first ten countries in FIFA Ranking will be seeded in pot one, at the Qatar 2022 African Qualifying Draw.
The qualifying draw will take place on the 21st of January, 2020, in Cairo and no FIFA Ranking will be released until February 20, 2020. This means the December rankings will determine the seeded African teams.
Nigeria will be seeking a ticket for its seventh FIFA World Cup appearance, having qualified for 1994, 1998, 2002, 2010, 2014 and 2018 editions.
The Super Eagles best performance has been its second round exits at USA 94, France 98 and Brazil 2014.
Full African 2022 World Cup Qualifying Pots
Pot 1: Senegal, Tunisia, Nigeria, Algeria, Morocco, Ghana, Egypt, Cameroon, Mali, the Democratic Republic of the Congo.
In Pot 2: Burkina Faso, Cote d'Ivoire, South Africa, Guinea, Uganda, Cape Verde, Gabon, Benin, Zambia, and the Congo.
Pot 3: Madagascar, Mauritania, Libya, Mozambique, Kenya, Central Africa, Zimbabwe, Niger, Namibia, Guinea-Bissau.
Pot 4: Malawi, Angola, Togo, Sudan, Rwanda, Tanzania, Equatorial Guinea, Ethiopia, Liberia, Djibouti