Nurses Didn't Remove Oxygen on My Baby - Mother Says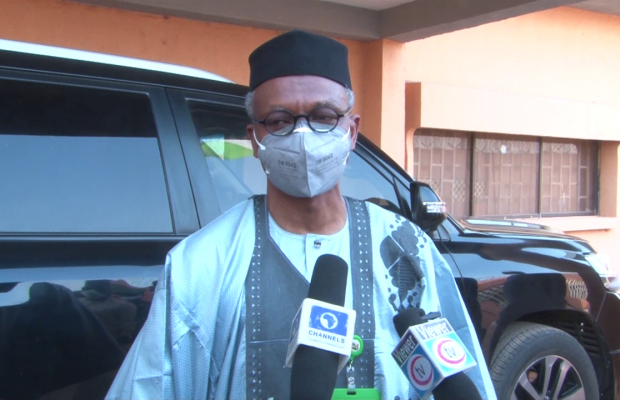 The Nigeria Labour Congress' industrial action might have come and gone but its antecedents are still here, as the Kaduna state government is accusing nurses of removing oxygen from a two-year-old baby.
The National Association of Nigerian Nurses and Midwives, Kaduna State Council says the accusation of its members removing oxygen from a Two-day old baby at the Barau Dikko Hospital during the Warning strike is unfounded and misleading.
In a statement to counter the accusation, the Chairman of the Council, Nurse Ishaku Yakubu said investigations carried out by the union revealed how the nurse on duty helped to plead with the generator plant technician to allow the light in the hospital as a patient was on oxygen and to allow for the transfer of the same patient in the morning as the strike was to start midnight of 15th May 2021.
Our correspondent Bosan Yakusak also had an interview with the mother of the child where she spoke in Hausa saying she only left Barau Diko hospital Kaduna because she had that the hospital was embarking on strike.
Mrs Hanatu Anas who is the mother of the two-day-old baby also told our correspondent that her child is healthy and alive while debunking the rumour that oxygen was removed from her child leading to death.
When asked if she is not happy with the nurses, Hanatu said she holds nothing against them as she is happy her child is healthy now.