Thugs Arrested While Trying to Disrupt NLC Protest in Kaduna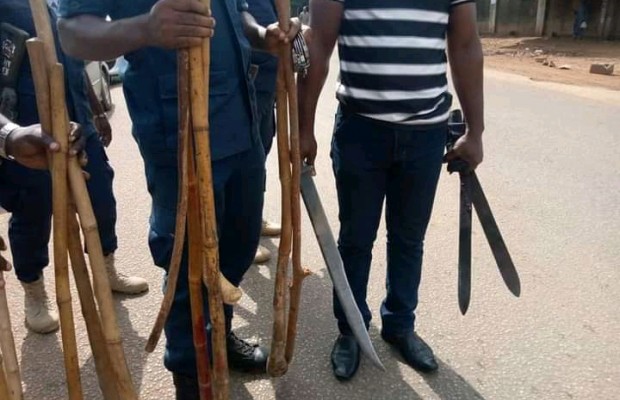 As the Nigerian Labour Congress continues with Day 3 of its industrial action in Kaduna, some thugs were apprehended with dangerous weapons while trying to disrupt the peaceful protest.
The hoodlums were apprehended with the help of the NLC members who identified them as strangers in their midst and were later found with dangerous weapons before they were handed over to the police.
It will be recalled that some hoodlums had attacked the peaceful protest being embarked upon by NLC around NEPA roundabout, which led to various injuries on some NLC members.
This made the NLC members more careful while protesting on Wednesday.