NINAS Condemns the 1999 Constitution, Faults Calls for Restructuring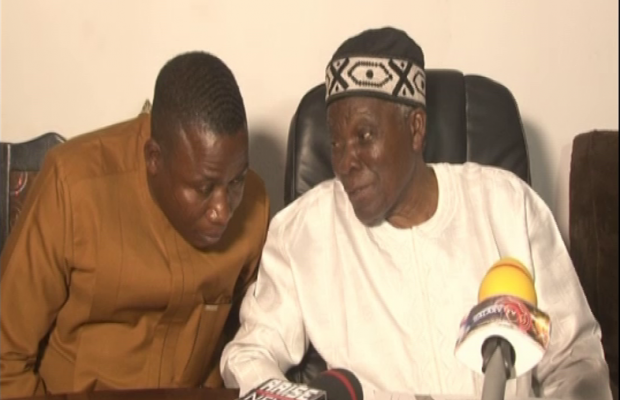 The Nigerian Indigenous Nationalities Alliance for Self Determination under Prof. Banjo Akintoye has declared that Nigeria cannot make any meaningful progress under the present 1999 constitution.
Recall that the body had issued a 90-day notice of grave constitutional grievances to the federal government which expired on March 16th, 2020.
Addressing Journalists in Ibadan on the next line of action by the Nigeria Indigenous  Nationalities Alliance for Self Determination, Prof. Akintoye maintained that restructuring, resource control, EndSARS, end corruption will continue to be a mirage as long as the country continues to exist under the present constitution.
The body maintained that the federal government and the National Assembly are fully aware of the grave constitutional grievances of the constituent component Nationalities of Nigeria but are unwilling to address the matter.
It, therefore, invited all elected political office holders from the Alliance Territory for Consultations with stakeholders in their respective home regions within a period of 30 days commencing from the midnight of March 17th, 2021.
The chairman of the body, Prof. Akintoye revealed that the task before the group is to distil and perfect the documents of their sovereignty namely maps of their territory and draft constitution.
He added that it will also embark on and intensify efforts towards UN-mandated referendum and plebiscites.