Buhari for Some People Not For Everybody - Benue Mothers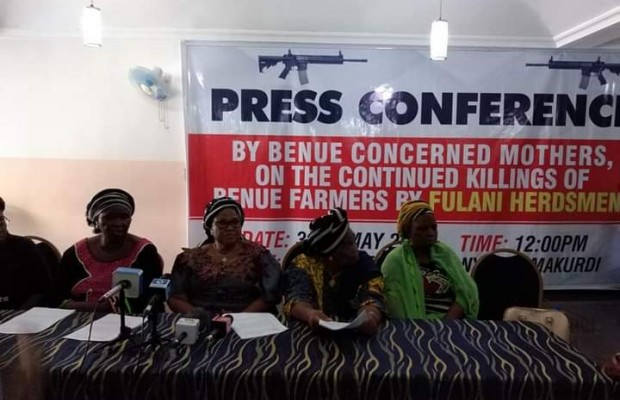 Women under the auspices of Benue Concerned Mothers have expressed worries that the continuous silence of President Muhammadu Buhari over the unprovoked and continuous killings of Benue people by Fulani herdsmen is indicative that the President has shown he is for some people and not for everybody 
The leader of the group, Mrs Rebecca Apedzan said the failure of President Buhari to call his kinsmen to stop attacking, killing and raping innocent Nigerians is a clear demonstration that the President is not for all Nigerians but for some.
The Concerned Benue Mothers who kicked against open grazing, reopening of Grazing Reserves and any similar policy, however, expressed shock that the Federal Government would not respect the decision of the Governors but insist on grazing reserves creation. 
The group demanded among other things that President Muhammadu Buhari urgently address the nation and caution Fulani herdsmen to stop the killings, and announce the cancellation of his plan to impose grazing reserves on Nigerians and evolve a National Ranching Policy.