Bayelsa Police Command Parade Suspected Vandals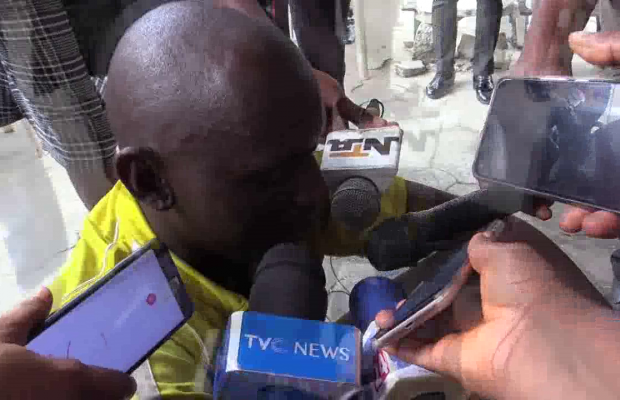 The Bayelsa State Police Command has paraded 15 suspects involved in the sabotage of public assets in the State.
Commissioner of Police CP Mike Okoli, says the suspects specialize in vandalizing armoured cables from transformers, streetlights, solar batteries and other electrical accessories meant to provide basic social amenities, thereby sabotaging the government's efforts to supply steady power to the state.
The Police Boss said that among suspects paraded was a forty-one-year-old former Bayelsa State Government House contract staff that was arrested with twelve solar power batteries at the Golden Tulip Hotel in Yenagoa.
CP Mike Okoli further assured Bayelsans that the command is fully ready to fight crime in the state as one of the suspects attributes his involvement to government refusal to pay his five months' salary
Our correspondent reports that among the exhibits were 25 KVA transformers from the Gabriel Okara Cultural Centre, Armoured Cables stolen along the Sani Abacha Expressway and high tension crossbar from Ogbogoro.