Benue gov arrest cows as herders take to flight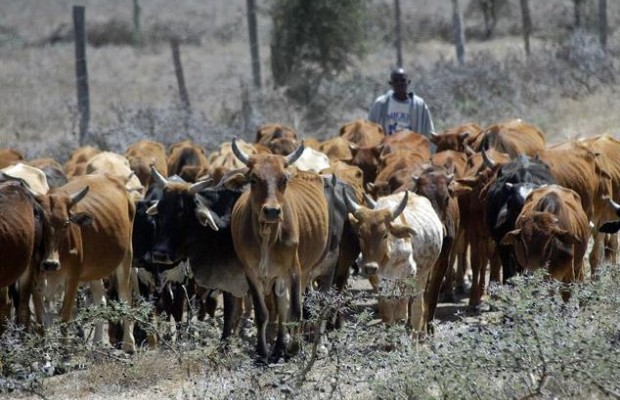 Nearly hundred cows have been arrested and quarantined by Benue State Lives Stock Guard after they were found on the streets of Makurdi while Governor Samuel Ortom was on a tour of devastated flood community in the state capital.
---
Governor Ortom who had called on livestock guards saddled with the responsibility of arresting cows grazing openly, to arrest the cattle and quarantined them, says this action amount to trespassing and impunity as those linked to this act will be sanctioned.
While the herder on sighting the governor and his retinue of aids, journalists, security officials took to flight, the governor maintained that Open grazing prohibition law of 2017 law still stands a law aimed at checking herder --farmer crisis in the state.
The governor further said by the provision of the law if the owners refuse to appear after 7 days, the cows will be auctioned; stating the two herder who ran away if arrested, will be prosecuted.