ALLEGED BLASPHEMY: Christians Stage Peaceful Protest in Ibadan.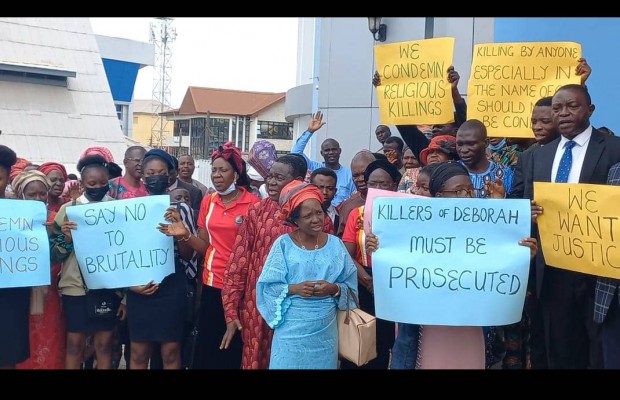 A group of Christian faithful in Ibadan have staged a peaceful protest demanding that the perpetrators of the alleged killing of Deborah Yakubu in Sokoto state be brought to book. 
They are also demanding that other Nigerians who have lost their lives due to religious intolerance be given justice. 
The protesters who occupied the premises of the Oritamefa Baptist church in Ibadan carried placards of various inscriptions demanding that justice be served accordingly to Deborah and those who have been killed unjustly.
Speaking during the protest, the President of the Christian Association of Nigeria, Olasupo Ayokunle said the Federal Government should allow the supremacy of the constitution, as no religious groups should be allowed to take laws into their hands. 
According to him, there must be justice for those whose lives have been unduly terminated and their dreams persisted. He urged Christians across the country to maintain a peaceful coexistence with one another regardless of their religious affiliations.