Commercial Bus Crushes Three Pupils In Lagos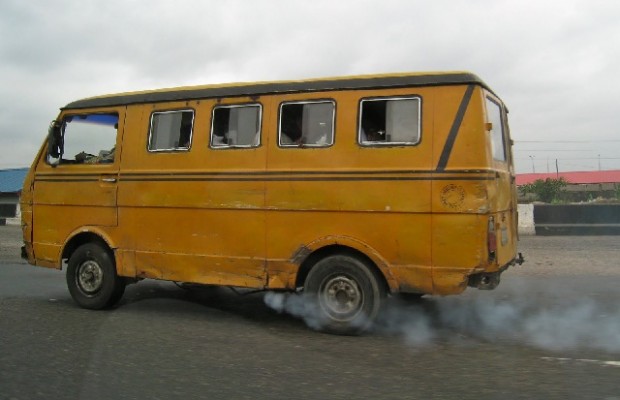 A mob yesterday, barricaded the Mile Two‑Badagry expressway, protesting the killing of three primary school pupils by a commercial bus driver.

Two of the deceased were said to be children of same parents.

There were different accounts of how the pupils were killed in the unforunate incident. A version of the account had it that the deceased, whose identities were not immediately ascertained were at the median, trying to cross over to the opposite side of the road when the commercial bus ran over them.

Another version had it that they had successfully crossed to the opposite side when the bus, moving against traffic, rammed into them.

The protesters, who were armed with dangerous weapons, reportedly set three commercial buses ablaze while several vehicles' windscreens were shattered.

The protest resulted in a gridlock which forced commuters to trek long distances before they could board buses to their destinations.

One of the protesters, who simply gave his name as Lekan Ajayi said: "The reckless manner in which bus drivers ply this route is deplorable. Several persons have been killed along this route, no thanks to these drivers who drive with reckless abandon. The most annoying aspect of it all is that when they knock down someone they won't wait to assist the person to the hospital. Rather, they will continue their business as if nothing had happened."

"In this case, the driver of the Hiace bus was not patient enough to allow the one ahead of him move. In his bid to move ahead, he veered off his lane because he was on high speed and ran over the pupils who were standing on the median at ACOED bus stop.