There is no limitation in age, 87-year-old speaks on his wedding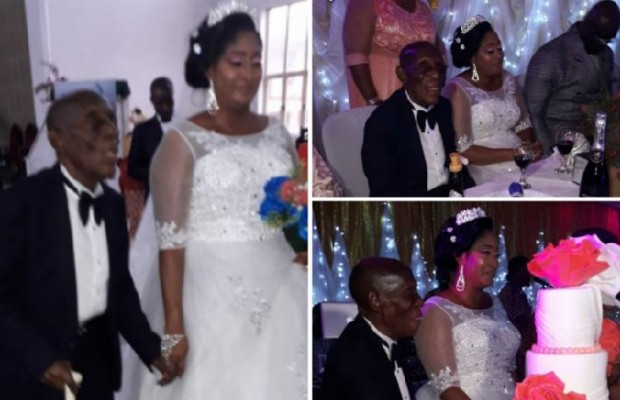 There is no limitation in age, former 87-year-old, Nigerian senator speaks on his recent wedding, as the lawyer and ex lawmaker, Senator Cyrus Nunieh has decided to re-marry another wife.
---
Nunieh reasoned that he was alone and needed a companion since his children were all adults.
The newly wedded groom officially married a lady in her 40s on Tuesday at the Presidential Hotel in Port Harcourt, the Rivers state capital.
It was reportedly gathered that Nunieh had been alone after his former wife died in 1991.
While he ventured into various business of their own, he added that he couldn't cope with loneliness again, moreover his new wife, Rosemary is an inteligent woman.
"I cannot continue to stay alone. I love her and she loves me. We understand each other and she is also intelligent. In marriage, there are advantages somewhere and disadvantages in other areas.
"There is no limitation in age. Some may say you are old; you may soon die. But some were dead even before they were born. Some were one year or two years old and they die. Death is not always dependent upon a man's age," he reveals.
Speaking more about his wife, Nunieh said, "You know that rose is the best of all flowers and we have two Marys in the Bible; we have Mary, the mother of Jesus and Mary Magdalene.
"She too (Rosemary) is a believer of the Bible. But why are you particular about her age? She is not an infant. She is a very charming woman."