Actress, Tonto Dike celebrates her betrayed friend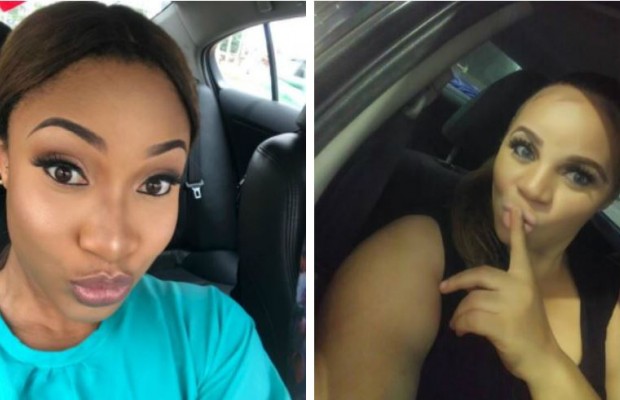 Nollywood actress, Tonto Dikeh has revealed how she betrayed her very good friend in a remarkable birthday post.
---
Tonto via her social media page writes an emotional message to a friend 'with a golden heart' who housed her when she arrived Lagos 10 years ago.
She also attrituted how she had betrayed her helper friend just because of her ex-husband, Churchill.
Read Tonto's full article below:

"Happy birthday to a super sweet person, A lady with a golden heart..
Our story fast forward 10years ago..
I came into Lagos with my bags to start a new life as a SUPER GREAT CELEBRITY with little or no money in my pocket...
I struggled but it was all fun and exciting because it was a life I never knew..Excited I finally left HOME?? and my birth city.
I met this young lady who opened up her home and life to me..She lived in Mende,A little one room apartment but it was our heaven..We made mad plans there,We cried together,Laughed together,got broke,Famous and successfully rich together..You never for one day complained about how we miss used your clothes or home or ate your food without contributing to it smh.
Folake I still sit and ponder what kind of woman you truly are...You did all of this and much more and today I can only feel so much shame that when it was my turn to be a true friend like you were I betrayed that love because if a man.
I asked you to leave my home because I too ashamed to let you see that after marriage I was housing a man...I knew you needed me more but I thought I was doing the right thing(How cld I have knew any better)...
I remember how you begged me,knelt down,Cried and prayed with me when I told you I was pregnant with king and I had no intentions of been a mother..You spoke to me just like a true sister and God sent,you told me king wld be the greatest love I wld feel...Ever since that day I loved King,kept him and today am a mom and a Great one cos God used you to save us.
I guess this story is to properly say I adore you,I love you,And I respect you and to tell you AM SO SORRY FOR ALL THE PAINS AND HURT I CAUSED YOU IF I EVER DID..I pray and wish you all the greatest things life has to offer..You deserve the world and if I had it I wld truly spit it up with you..
Am so happy for you,your success,your Life,your kids and everything that concerns you... Folake thank you for being such an awesome woman and letting God use you countless times to make me a GREAT PERSON.
Folake may my God elevate and catapult you into you next realm of glory.
Happy birth my Aboro,My Daba Daba,My Oyibo Albino??
Love you so much from your SON KING & I?"