Black Friday: Lagosians storm Ikeja mall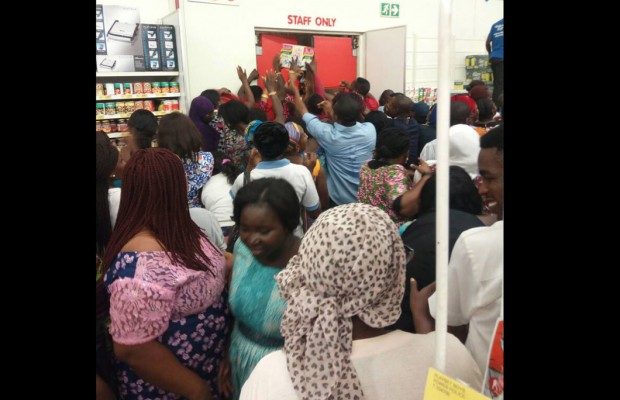 The Ikeja city mall is relatively filled with crowds at the moment in a bid to get goods at cheaper rates following this year's Black Friday celebration.
---
The Black Friday is a day where stores reduce the prices of goods available for sale, it is always on the fourth Thursday of November, which has been regarded as the beginning of the country's Christmas shopping season in the U.S since 1952 and the day shopkeepers balance sheets turned black.
The current economic recession has forced Nigerians to pay more attention to the Black Friday offers as several goods and services have been put beyond the reach of the common people.
See photos below:
By Olanrewaju Rabiu