#TGIF: What COVID-19 Has Done to Our Friday Nights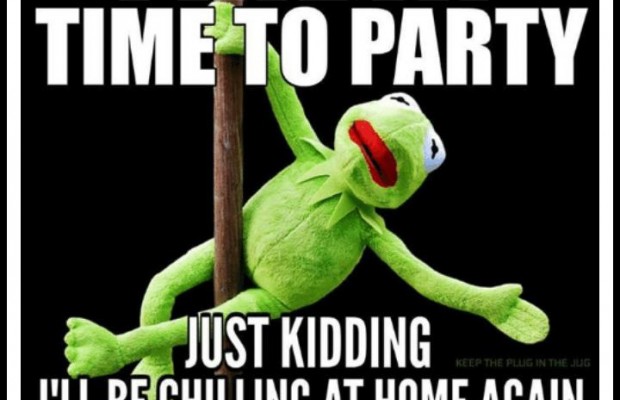 Well! It's another Friday and I'm thanking God.
Hmmm! I don't get to hear much of Thank God it's Friday, or see the hashtag #TGIF, lately.
I sit here, reminiscing about how most people would wait for Fridays to come.
It was more like a reminder that the weekend was around the corner.
Fridays were reminiscent of laidback days. A time to unwind, club or travel to meet loved ones or do some "runs". I'm sure you get the drift!
For bankers, it is a time to let go of the suit, dress down or even show off latest Ankara and traditional designs and styles.
A whole lot is changing with the way we leave our lives lately.
For the fun seeker and the once-ubiquitous nightcrawler, life has become a humdrum drag. But for others, they are happy because their partners now come home to them every night.
Don't ask me how it has been for the Queens of the night, your guess is as good as mine.
Hmmm! It is no longer business as usual for most designers, caterers and event organizers, even for travel agencies.
I've been wondering why my tailor has been saying Hi almost regularly these days... I just wonder!
 Yeske! Who makes clothes lately like they used to? Or you tell me, "How many Asoebi fabrics have you been asked to buy since the pandemic?
When you now roll your eyes, almost anytime you see an incoming call from that friend or relative, who is always demanding.
Anyway, forgive all my ranting, but you can't kill yourself for the world.
Alright, so I don't deviate completely. What is the fate of fashion this "season"?
How do we give some sort of hope to designers ( maybe they would stay on just making designer facemasks )and bring back " life" to our Fridays and weekends? Should we party virtually?
Well, what do I know?  I'm just here spending time with my thoughts. ( Abi nau)
Then again, it's Friday and I am thanking God.
Justin Akadonye, Galaxy News