The Sad Ordeal of a Money Waster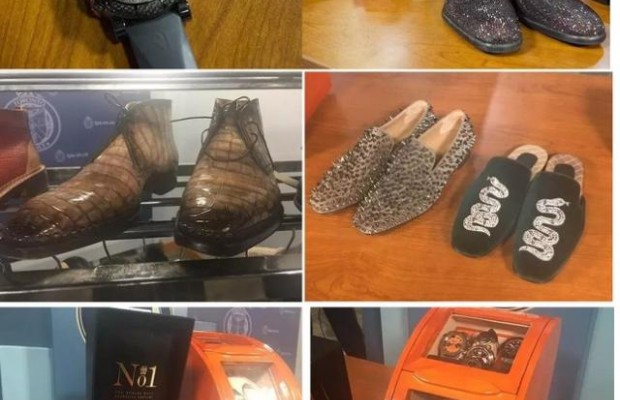 I spent a few years in the banking world and came to observe a whole lot of things. Show-offs, diligence, smartness and a world of fashion. But the most striking thing was how some bankers compete—it's really crazy. Below is a story of Ed, who lost almost everything.
To make reading easier, I have personalized it.
READ ON…
Lying here awake, at the wee hours of a cold May morning, my mind raced very far. Sleep had evaded me. I paced around my once lively room.
A once discotheque has been replaced by elusive darkness and loneliness. Suddenly, yesterday flashed through my head like a floodlight in darkness.
Funny, how the questions flowed in 5Ws and H.
"What had my life turned to?" "When will I ever get relief?" "Where do I go from here?" "Which is the best of possible option?" "How did I get here?"
Have I stayed in one place for too long? What was I afraid of? Tomorrow? Uncertainty? These days when I attempt a smile, it's seemingly forced…
I can't keep on living like this. Who says I can't have a wonderful tomorrow even if yesterday was bedevilled by largesse replaced by hurt pain and depression?
Yesterday--- hmm! As much as I hate to relive it, I will, in a moment, just so you know what exactly happened.
Mine was a story of "effizy", wastage, girls, competition and also a case of trying to keep with the Joneses.
I remember how we had to compete about whose shirt was whiter, Who uses and spends more on designer labels. It was always about T.M Lewin shirts, YSL, Christian Dior. You'd also hear us talk about Prada/ Gucci shoes and matching accessories. And come Fridays, we'd display the best of casuals. We had the latest of Clarks, Reebok, you name it. My! For us, we were having a ball. We had it all and little investments.
Did I hear you say cars? Is that an investment? Nah! You'd soon come to find out why I said so.
There were the groupies and the regular hangouts on weekends. Our girlfriends also joined in the competition: Jewelry, Jimmy Choo and the even cars.
I remember vividly Cynthia (one of dem girlfriends) nagging about how she needed to change her car. She had gone on for months that Iyke, my colleague, had just taken delivery of a new car for his girlfriend.
 (Ehen! He's a Deputy Manager; I was just a Senior Banking officer, duh!) For Pete's sake, I earn a salary. So I took a loan! Problem solved, I wish!.
At the end of the month, I noticed I had spent beyond my means, piling up huge credits.
And hey! The demands from families were ever-ubiquitous, they flowed like torrential rainfalls, no, make that a Tsunami! Of course, why not? You work in a blue-chip company and so everyone feels he needs to get a piece of the action... Na wa o!
Did I mention how they'd bring up different stuff for us to buy at the office? It never mattered whether we had cash or not. A post-dated cheque would do the trick, after all, weren't we bankers?
Times were changing and so were trends, so the Honda became "not too fashionable" and needed to be replaced by an Infinity jeep. (Island big boys!) Ok, at least we bought some stocks, yeah right!
 Like a tantrum, recession stormed in and the proverbial chips were down… Uh oh!
The capital market came crashing and so did our stocks. Like they say, it never rains but pours- downsizing was inevitable and we were affected. It was as though we lost everything in a flash! We couldn't pay our loans, so the cars were repossessed.
Oops! Everyone carefully tip-toed out and dropped us like we were hot. No more Jacinta and the groupie. And of course, no more hang-outs ( Na who go pay for am?).
 We were on our Own! Sunk, deadbeat, no savings! (Look on the good side, no more family demands, seriously!)
And now, I'm back in my room, right where it all started, all the music is gone, no plasma TVs, no Home Theatres. Nothing! What swings in my head is just this ominous sound and fear of what to do next. It's so loud, ringing in my head like crazy.
Whoa! Yesterday is gone but it's never too late to start your today. And hey! You can still rise again tomorrow if you took precautions. Be warned!
Written By Justin Akadonye