Tips For Healthy Skin During Harmattan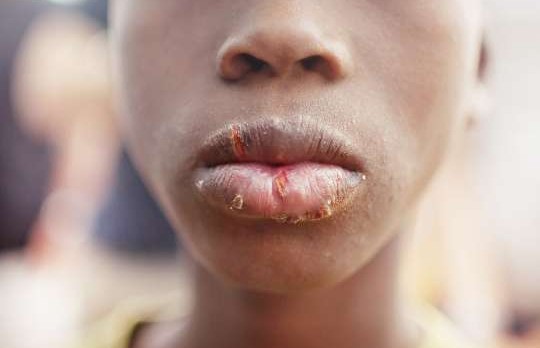 While some countries are experiencing winter cold, African countries like Ghana and Nigerian are experiencing harmattan season. Yea, I did not want to say 'suffering from' because we all know we suffer a bit during this season, but then, like all seasons, harmattan is not without it blessings so I chose to be optimistic. 
---
The popular saying that a girl who remains beautiful during harmattan is indeed beautiful is so true because the season is not favorable to the skin and hair at all. So if you want to know how beautiful bae is, maybe you should wait until the height of harmattan to find out LOL.
But the harmattan need not be so harsh and unruly. The problem with most folks is that they are so used to some certain routine so changing or making adjustments during this season may be hard or even impossible. Another thing is that some do not care at all about maintaining a healthy regimen so far they look presentable. Well, the bad news is, while other seasons may help in covering such lackadaisical attitude, the Harmattan won't.
So let's look at some points that may help us keep the skin radiant during harmattan.
1. Drink Lots of Water: the importance of staying hydrated during this time of the year cannot be overemphasized.  This is the best time to increase your water intake because your whole body will need it, not just the skin. You will notice no matter how moisturized you are, there is this feeling of dryness that comes with the cold weather. Drinking plenty water will help you stay hydrated from within.
2. Cut down on The Caffeine: Caffeine is diuretic and you should know that diuretics use to eliminate water from the body. If you want to increase your liquid intake and you are tired of gulping down just water, then go for beverages and fruit juice, especially the natural and sugar-free ones.
3. Moisturize: I have friends that can go out all day, even days without moisturizing and no one would notice, but this is not the best season for such routine. You will not just be looking unkempt and dry if you do not moisturize well, you will be damaging your skin too. So make sure you moisturize every time you have a bath.
4. Use Safe Products: Harmattan season is not the time to experiment with new products, therefore, make sure you choose products that will be safe for you. Products that are high in alcohol may strip the skin of natural oil and so they must be avoided at all cost. It is safe to go natural at this season. Find a natural oil that works for you and stick to it.
5. Bath with Warm Water: The weather is already cold, so except you are allergic to warm water, experts advised it is better to bath with warm water (not hot).
6. Reduce Shower Time: Showing or Bathing with warm water could be tempting, but you cannot indulge this season. Staying too long in the shower may lead to your skin looking dry and dehydrated.
7. Protect Your Lips and hands: The hands and lips suffer more during the harmattan season as they are more exposed and vulnerable, so don't forget to keep them moisturized.