PDP urge Nigerians to vote for a nationalist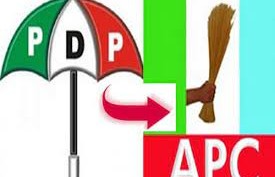 The People's Democratic Party PDP has appeal to Nigerians to make sure they vote for a nationalist who will put the interest of the country first.
The chairman of the opposition party PDP in Kaduna state, Hassan Felix Hyet, said what Nigerians need is a unifier who will bring the country together irrespective of religion or region.
Hyet said this in Kaduna while discussing on state of the nation as the country celebrates another democracy day. He added that the youth of the country must elect only those that they feel will bring posit change.
He added that Atiku Abubakar remains the best candidate that Nigerians can trust and provide him with necessary support towards taking the country forward.