Tinubu Woo Ondo APC Delegates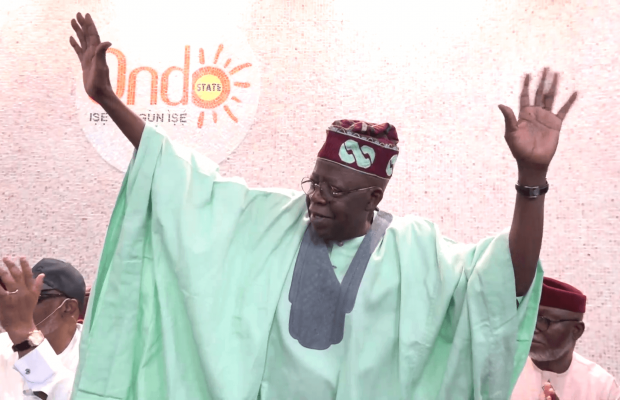 National Leader of the All Progressives Congress (APC), Asiwaju Bola Tinubu has said that he is in the presidential race to unite and develop the country. Tinubu stated this on Thursday in Akure, the Ondo State capital, while on a visit to canvass for votes from the state delegates.
 He said Nigeria is endowed with both human and natural resources. Which intends to put into play if given the opportunity to unite the people. Governor Rotimi Akeredolu had earlier acknowledged that Bola Tinubu is the candidate to beat in the forthcoming presidential election in Nigeria. 
 Akeredolu said further that Tinubu was rich in knowledge, and has what it takes to rule the nation effectively well. He insisted that the south must be allowed to produce the president in 2023 for the sake of the unity of the country. Some other party leaders also made comments about the aspiration of Bola Hammer Tinubu.