Senate Set To Consider New Service Chiefs, Non-Career Ambassadors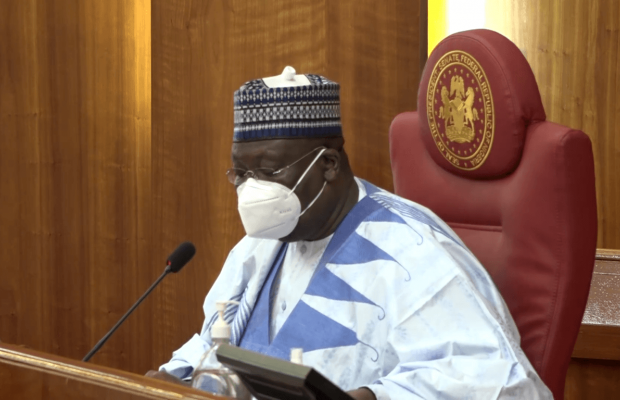 President Muhammadu Buhari's request for confirmation of the newly appointed Service Chiefs has been mentioned on the floor of the Nigerian Senate, this was contained in a letter.
This comes on the heels of the announcement on Tuesday 26 January of a four-name shortlist for the posts of Chief of Defence Staff, Chief of Army Staff, Chief of Naval Staff and Chief of Air Staff.
Galaxy's Godfrey Eshiemoghie reports that the President's letter was read by the Senate President during the plenary.
The Senate is also set to consider the request of the President for confirmation of the immediate ex-service chiefs for posts of non-career ambassadors.
Plenary Tuesday was abridged in honour of Prestige Ossy a deceased House of Representatives member representing Aba North/South Federal Constituency from Abia State, who passed on Monday following a brief illness.
The deceased Federal Lawmaker was 56.