Ondo INEC Meets with Stakeholders on New Polling Units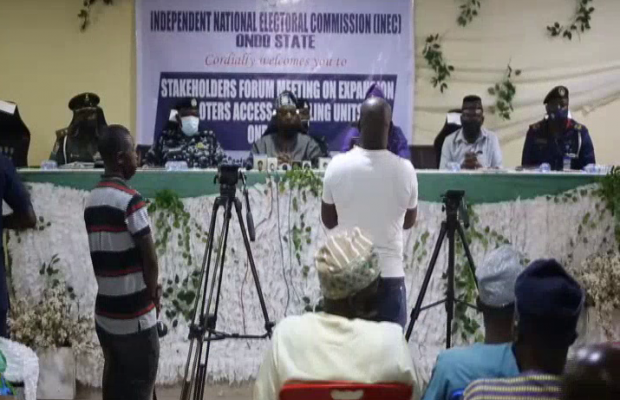 The Independent National Electoral Commission (INEC) is planning to convert 924 voting points to polling units in Ondo state, to meet up with challenges faced by the commission and the electorate in past elections and encourage turnout of voters, ahead of the 2023 General Election. 
The State Resident Electoral Commissioner, Rufus Akeju stated this at stakeholders meeting for the expansion of Voters access to polling units in Akure, the state capital.
State Resident Electoral Commissioner, said the creation of additional polling units will resolve complaints of being disenfranchised, and because polling units were far from voters' settlement.
He lamented that the present structures on the ground have been in existence in the past 25 years without any review up until now.
The meeting brought together various election stakeholders, including heads of security agencies, representatives of political parties, civil society organizations, and traditional rulers among others.
Some of them who spoke with galaxy news correspondent Segun Falomo said it's a new course for better electoral participation and ensure citizens exercise their rights to vote and make electoral choices.
With this development, the Ondo state will have 3,933 polling units for its 1.82 million voting population.