Turn Yourself Up Now - DSS Tells Igboho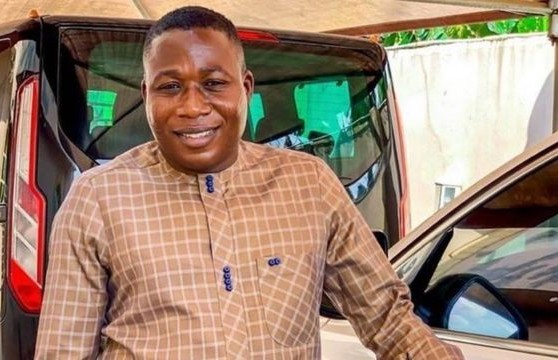 The department of state services has advised the leader of the Oduduwa nation separatist group, Sunday Adeyemo popularly known as Sunday Igboho to report at any police station near to him for questioning over involvement in arms possession.
DSS Deputy Director in charge of public relations, Peter Afunnanya gave the directive in Abuja while parading suspects arrested during a raid of Mr Adeyemo's residence in Soka Ibadan, Oyo state.
Afunanya stated that the raid was based on intelligence reports that Mr Adeyemo was allegedly stockpiling arms and ammunition at his residence to disrupt peace in the country.
He noted that the team procedurally searched the house and subsequently recovered  7 Ak-47 assault rifles, 3pump action Guns,  30 fully charged  Ak-47 magazines,  5 cutlasses, 5000 rounds of 7.62mm ammunition, among others.
Aside from the items recovered from the building,  13 suspects including  12 Males and 1 female were arrested and paraded.
Afunnanya however stated that those arrested will be charged accordingly.