Okowa Frowns at Non-Remittance of Derivation Fund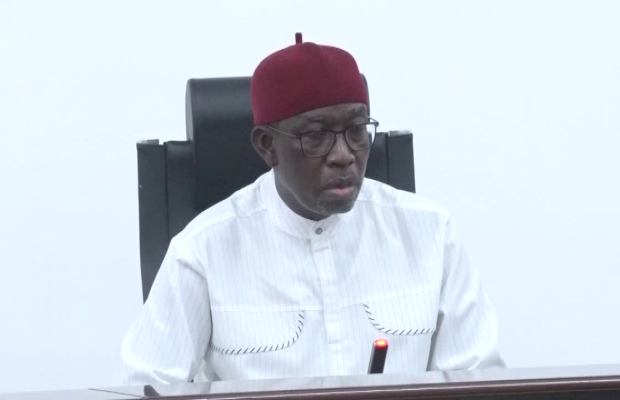 Governor of Delta State Ifeanyi Okowa has said that oil-producing states in the south-south region are not well treated when it comes to derivation in the oil sector.
The Governor made the remarks at the government house in Asaba when he played host to the House of Representatives special committee on constitution review who paid him a courtesy visit.
Governor Okowa who has been at the forefront of clamoring for resource control in the Niger Delta, says despite the thirteen percent approved by the federal government, oil-producing states do not get their fair share.
Meanwhile, members of the committee promised to take the governor's message to the national assembly as part of their recommendations for deliberations.