Makinde reinstates disengaged 312 Civil servants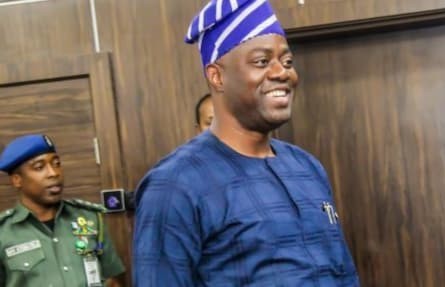 About 312 civil servants in Oyo state illegally disengaged by the state government have been recalled by the state executive council.
Addressing Journalists on the outcome of the State Executive Council meeting, the Commissioner for Establishment and Training, Sunkanni Olaleye says the state government approved the reinstatement of the workers following the recommendations of a committee set up in that regard.
He stated that 499 with confirmed cases of fake certificates have dismissed by the state government.
On the controversy trailing the decision of the state government to exclude the payment of students' WAEC fee from the free Education Policy, the Commission for Education, science and technology, Prof. Dawood Sangidoyin says the free education policy of the Seyi Makinde led government covers the provision of free text books and provision of necessary instructional materials for students while parents also need to play their roles in the payment of fees for external examinations.
He added that the government has also approved the commencement of intervention classes for students in JSS 3 and SSS 3 as from next year.