Justice Odili: Malami Open to Being Investigated, Says Body of SAN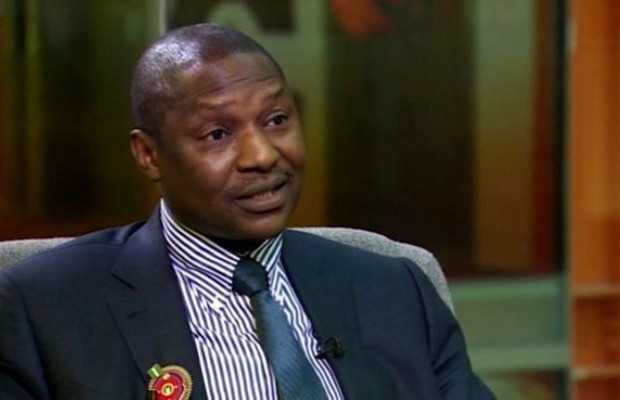 The Attorney General and Minister of Justice, Abubakar Malami, has again restated that he played no part in the raid on the Abuja home of Supreme Court judge, Mary Odili on Friday 29 October.
Malami restated this Tuesday after having an audience at the Justice Ministry with the body of Senior Advocates of Nigeria.
Galaxy's Godfrey Eshiemoghie reports that the Justice Minister said he is open to being investigated to get to the root of the matter.
Adegboye Amowolo is the Chairman, Body of Senior Advocates.
Mr Amowolo expressed concerns about the safety of judicial officers in the country.
Spokesperson to the Justice Minister, Umaru Gwandu, says the Ministry is supporting moves for a thorough probe of the incident.