INEC: Senate Screen Onochie, Divided On Oath-Taking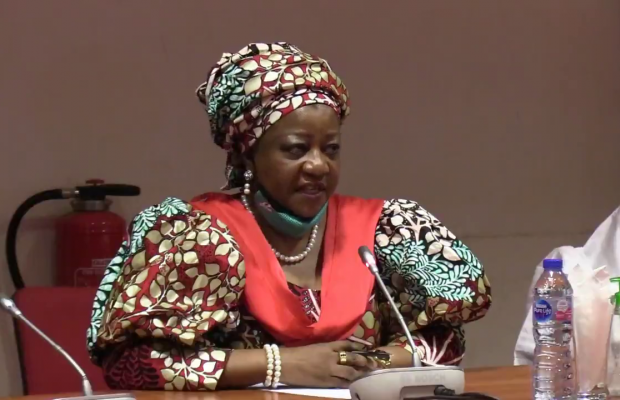 The Senate Thursday screened Lauretta Onochie, President Muhammadu Buhari's Special Assistant on New Media for the post of INEC Commissioner.
Galaxy's Godfrey Eshiemoghie reports that during the exercise by the Committee on INEC, the Senators were divided about having the controversial nominee take an oath to prove she is not a member of a political party.
Mrs Onochie, a native of Delta State and a mother of two had informed the Senate that she ceased being partisan in 2019 following Buhari's second term reelection.
And a cross-section of members of the Committee drilled the nominee on the content of some of the petitions against her.
Then came the issue of asking Onochie took an oath to prove she is telling the truth.
Other nominees for the position of INEC Commissioners include Professor Muhammad Sani Kallah (Katsina), Professor, Kunle Cornelius Ajayi (Ekiti), and Saidu Babura Ahmad (Jigawa).
The list also includes Professor Sani Muhammad Adam(North-Central); and Dr. Baba Bila (North East).