Gov Ortom to President Buhari: Your People are Collecting Bribe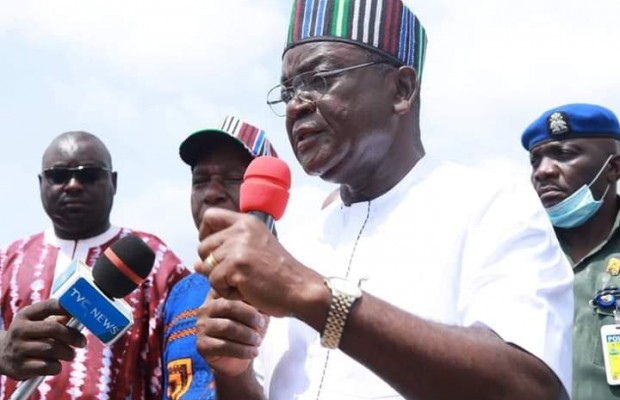 Governor Samuel Ortom of Benue says bribery and corruption are the reason for the inability of the APC led federal government to improve on Nigeria's failing economy, saying the current ranking of Nigeria as the second poorest country in the World is most unfortunate.
Governor Ortom, who insisted that he has evidence against some corrupt officials working under President Muhammadu Buhari government who are collecting bribes, says he will expose them should they dare him as the claim of fighting corruption by his APC led administration was selective.
The Governor made this known when he received other APC stalwarts and his loyalists in the government house in Makurdi, defecting to the PDP come this Saturday.
While he Observed that Nigeria is where it is today with all the challenges of insecurity, he said the issues can only be solved at once if the presidency decides in the same vigour and manner he attached in the arrest of Nnamdi Kanu,  Igboho and his associates.
Meanwhile, the APC stalwart Utan Terhide, who decamped to PDP, attributed his love lost to the APC over high handedness, impunity and the recent ward congress which allowed many registered members to buy form but did not hold congress a situation he said has made 243 members of APC to approached the court for redress.
Meanwhile, the governor expresses appreciation for the value bringing to the PDP, said the official decamping will take place anytime soon.