Few people holding Nigeria's commonwealth - Buhari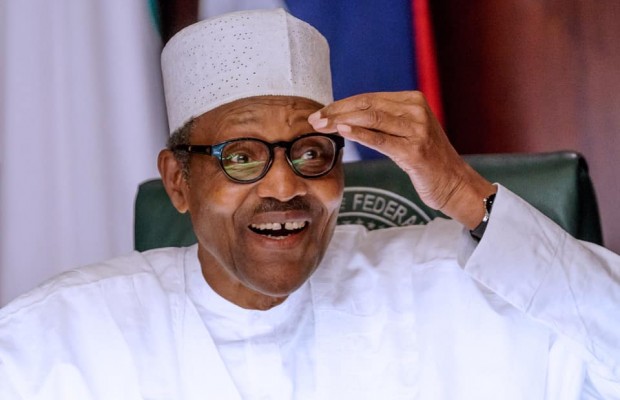 President Muhammadu Buhari has charged public and private sector leaders to look inward to solve the unique challenges confronting the nation's socio-economic development.
---
The president gave the charge when he declared open, the 25th Nigerian Economic Summit (NES25) in Abuja, Monday.
He also pledged that his administration will continue to collaborate with the private sector in designing and implementing developmental projects that will keep Nigeria on track for sustained, inclusive and prosperity driven growth.
It was a gathering of business experts and government functionaries seeking possible ways of achieving growth and development for the country.
The summit largely focused on the status of Nigeria in the year 2050 when many studies estimate the country's population will rise to over 400 million people, and the President said his administration will equip the citizens with the means to seize any opportunities that may arise from the population explosive.
He said the government will continue to invest in education, health care, infrastructure, security and strengthen and entrench the rule of law as a remedy to the expected population growth.
the President also gave a pass mark to the strife for tolerance and due process saying that the successful conclusion of  the 2019 general elections and the resolve by aggrieved candidates to seek redress in the courts rather than the street was proof that Nigeria's ''democracy is maturing.'
 This year's Summit identified key job-creating sectors such as agriculture, manufacturing, ICT, creative industry and extractive industry as focus sectors. 
Organizers of the summit sued for timely unlocking of capital through the financial services sector to actualize the opportunities in these sectors.
They also see it as a testament of the smooth partnership between the private sector and the government.
In all, speakers gave opinions on how to achieve growth and national development through collaboration between the public and private sectors.
Senior government officials, Governors , financial and ICT experts attended the summit.