COVID-19 Fumigation Lands 100 Students in the Hospital in Ekiti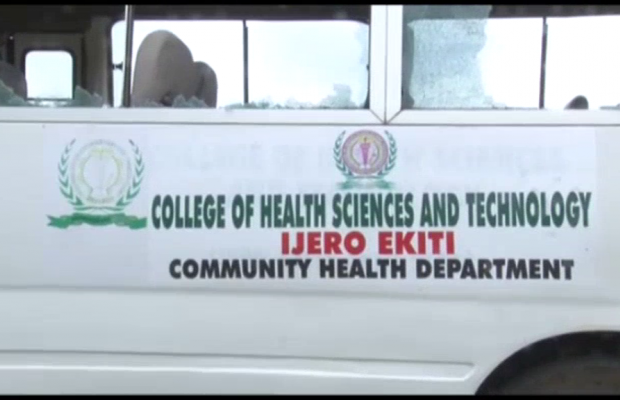 A COVID-19 fumigation exercise by an unauthorized team has landed over 100 students of the College of Health Technology in Ijero-Ekiti in the hospital.
The team was said to have come from Federal Fire Service and they began fumigation of the campus environment while examination was going on.
Inhaling the chemical reportedly affected students with previous ailments causing some to collapse and leaving others unconscious.
In reaction, rampaging students place bonfires at the entrance of the campus and went round to destroy vehicles, buildings and other valuables.
It took the intervention of police officers for the fumigation team to escape from the campus after hiding from the attack of irate students. 
The state commissioner for Health Oyebanji Filani has visited those hospitalized explaining that some have been discharged while others will be keenly monitored for better recovery.
He added that perpetrators of the unauthorized act will also be brought to book.