National Assembly Passes 13.588 Trillion Into Law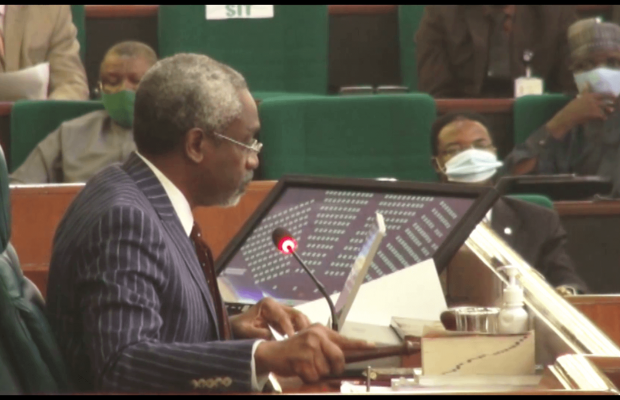 The House of Representatives has passed the 2021 budget raising the proposed estimate of N13.082 trillion to N13.588 trillion.
The coming year budget witnessed an increase of N505 billion from the proposed figures presented by the executive.
The budget was passed at a special plenary by the House of Representatives held mainly to pass the budget ahead of the Christmas and New Year break.
The lawmakers, however, stick to the $40 per barrel benchmark price of crude but asked President Buhari to send a supplementary budget because of the increase in oil price in the international market which is hovering between 47-50 dollars per barrel.
The bill was also passed through third reading before adjourning for the year.
Speaking at the end of the plenary, Speaker of the House Femi Gbajabiamila said despite the hit against the Nigerian economy, Nigeria is doing better than most countries.
Briefing newsmen shortly after the passage of the budget, spoke person of the house Benjamin Kalu said the budget increase from the initial 13.08 trillion to 13.588 trillion was necessitated by the reality on grand and it is for the good of the Country's economy. Gbajabiamila, however, praised members of the National Assembly for the passage of the 2021 bill to continue the January-December budget cycle, as the national assembly formally ended the legislative year, to resume plenary on January 26, 2021.