176 People Killed, 990 Injured in Ogun Road Accidents in 2020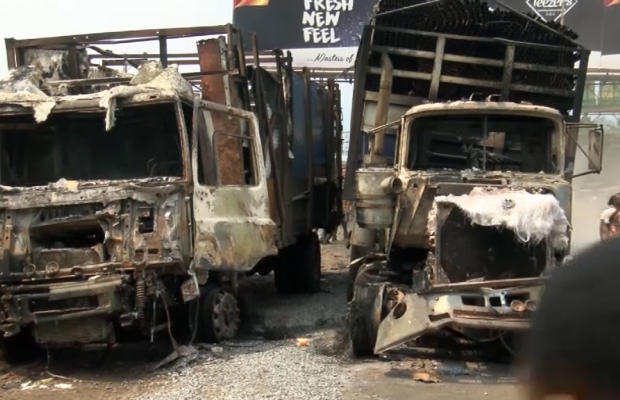 The Traffic Compliance and Enforcement Corps in Ogun state has revealed that 176 persons died while 990 others sustained various degrees of injuries in various road accidents across the state in 2020. 
The TRACE Corps Commander, Seni Ogunyemi made this known in a chat with Galaxy News in Abeokuta, the Ogun state capital.
He explained that a total number of 852 road traffic crashes Minor-186, Serious-567, Fatal-99 were recorded. 
He added that the crashes involved 171 private cars, 153 private buses, 168 commercial buses, 189 commercial cars, 101 motorcycles, 52 tricycles, 155 medium trucks, 169 heavy trucks and 93 other vehicles.
The TRACE boss stated that most of the road traffic crashes were caused by excessive speed, dangerous driving, bad tires, driving against traffic, bad roads and mechanical faults.
Speaking on the executive order proclamation by the state governor, Dapo Abiodun on the driving of articulated vehicles across bridges within the state, the TRACE Boss said the agency will implement to the latter.
Ogunyemi also appealed to the state government to embark on key reforms that will aid the agency to be more productive.