Dozens of civilians killed in Afghan forces' anti-Taliban attack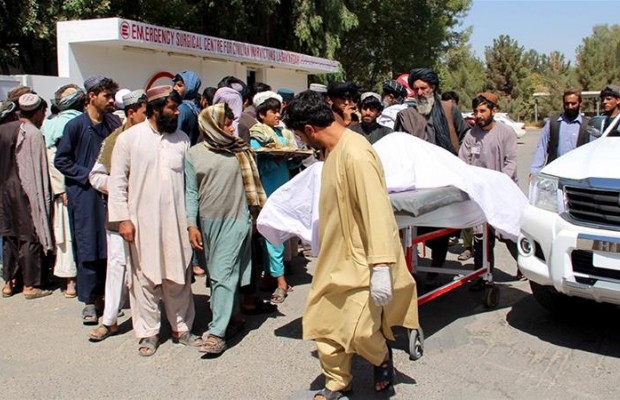 At least 40 civilians have been killed in an air raid and ground assault on a Taliban hideout by Afghan special forces in the southern Helmand province, officials said. Abdul Majed Akhand, the deputy provincial councilman, said the majority of the dead were women and children attending a wedding ceremony in Musa Qala district on Sunday.
---
Earlier on today, Omar Zwak, the provincial governor's spokesman, told Al Jazeera that at least 14 fighters, including six foreigners, had been killed, adding that authorities were investigating reports on civilian casualties. Zwak added the civilians killed were part of the wedding procession that came under fire during the operation targeting a house used by the Taliban.
Afghanistan's security forces have been heavily criticised for inflicting civilian casualties during night-time raids. Afghan and allied international forces, including NATO, have killed more civilians in the first three months of this year than the Taliban and fighters from other armed groups, a UN report said in April.
At least 305 civilians have been killed by pro-government forces between January and March, some 52 per cent of all deaths in that period, according to findings from the UN Assistance Mission in Afghanistan (UNAMA).