Kano Confirms 38 Additional Cases of COVID-19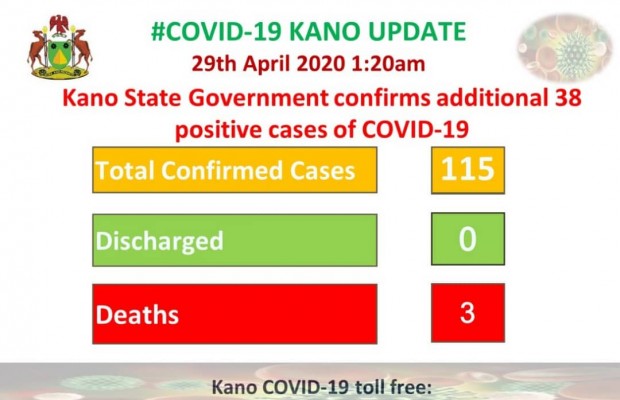 The Nigeria Centre for Disease Control has recorded 38 fresh cases of COVID-19 in Kano.
The centre announced this on Tuesday in a tweet on its verified handle.
Galaxy TV news recalled that Kano had 77 cases of the novel coronavirus disease before the Tuesday update. Hence the total active case of COVID-19 in the state now stands at 115.
Kano has recorded hundreds of mysterious deaths in the last two weeks.
Kano has however recorded three confirmed COVID-19 deaths since the index case of coronavirus on April 11th.