Delta Records Eight New COVID-19 Cases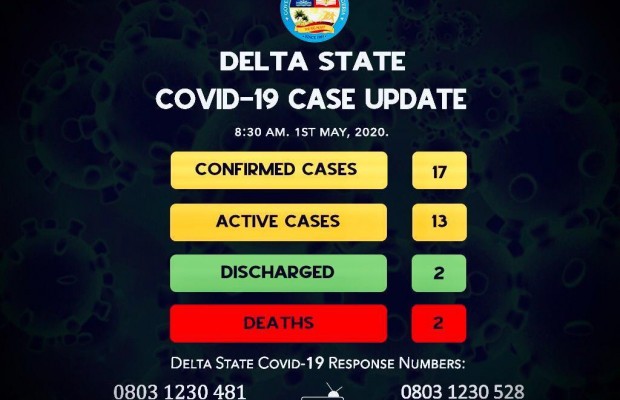 Delta state has recorded eight new COVID-19 cases in the state after discharging two patients who had tested negative twice in less than one week.
This, according to the state government, were among the over a hundred samples sent to Edo state for testing.
According to the new chart made available to Galaxy news this morning by the state commissioner of information Charles Ahiedu, the state now has seventeen confirmed cases out of which thirteen remains active, two deaths with two patients discharged.
The information commissioner urged Deltans to maintain clean hygiene and always wear their face masks, while also encouraging Deltans that there is no need to panic since the state now has a testing centre in Asaba the state capital.
Meanwhile, the Nigeria Centre for Disease Control (NCDC) is yet to adjust its chart after posting that the state had two cases last night, as the additional cases was reported by the information commissioner this morning.