Beyoncé & Jay-Z Celebrate Wedding Anniversary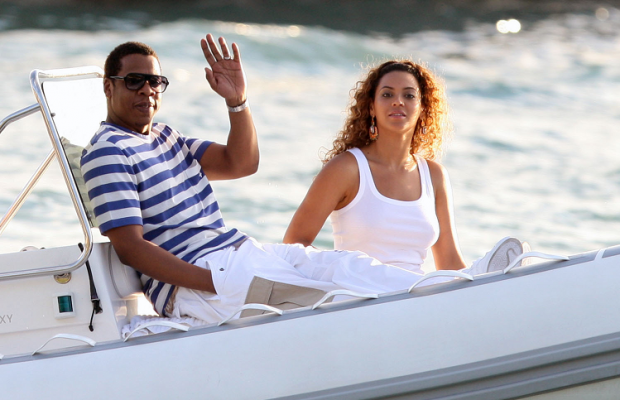 Beyoncé and Jay-Z's fifth anniversary trip to Cuba seems to be going well.

The couple, along with their mothers and another male, dined at La Guardia restaurant Wednesday night for about two hours, and according to restaurant manager, Beberan Aemereca, Bey and Hova are having the best time in Havana.

"Everyone was surprised when they came in," Aemereca told E! News, and added that the married duo were holding hands, but that was as far as the PDA went.

"They ate chicken with honey and lemon, a restaurant specialty and had mixed appetizers," Aemereca added. Bey sipped on a lemon dacquari, which had white rum and sugar (a very typical drink), and Jay first had a mojito before bringing out some red wine for the entire table to enjoy throughout dinner.

Aemereca could help but note the singer's beauty, telling E! News that star, who was wearing a black and white dress, "looked very beautiful. She had no makeup but looked so beautiful. Jay-Z was very happy and smiling," he said. "They both looked very relaxed and were having a good time."

He continued, "They looked like a family, like a family dinner. It was like they were on vacation and were very relaxed and happy."

The restaurant gave Jay a cigar on the house as a welcome present. "He smoked it here and she [Beyoncé] took some photos of him while he was smoking it. She didn't smoke it," Aemereca said.

After dinner, the celeb couple went out on the balcony to see all of their fans. "The people in the street were very excited to see them. They [Bey and Jay] were surprised because there were so many people in the streets and were very surprised with the reaction from the people. They seemed happy to see their fans. They said hi to the crowd and waved."

La Guardia's manager said, "When she finished her dinner, she took a photo with the [employees] at the restaurant. She took photos with her family and the chef and her husband. They were very nice."