Queen Elizabeth and Prince Philip celebrates 70th anniversary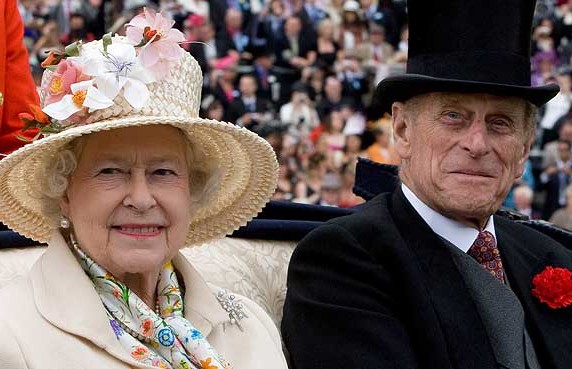 The monarch of England, Queen ElizabethII added another landmark to her record-breaking reign on Monday when she and Prince Philip celebrated their 70th wedding anniversary.
---

Princess Elizabeth, as she was at the time, married dashing naval officer Lieutenant Philip Mountbatten at London's Westminster Abbey on Nov. 20, 1947, just two years after the end of World War Two, in a lavish ceremony attended by statesmen and royalty from around the world.

Seventy years on, Elizabeth, 91, and her 96-year-old husband will mark their platinum anniversary with a small family party at Windsor Castle, the monarch's home to the west of London.

A spokesman for Buckingham Palace said there would be no public event to mark the occasion.

Greek-born Philip, a descendant of Elizabeth's great-great-grandmother Queen Victoria in his own right, has been at his wife's side throughout her 65-year reign, the longest in British history. He was the person who broke the news to her in 1952 that her father, George VI, had died and that she was now queen.

"One of the secrets of this very, very long marriage, and it's an incredibly impressive anniversary, is the fact Prince Philip has always seen it as his main duty to support the queen, to help her in whatever way he can," royal historian Hugo Vickers told Reuters.

"He is the only person who can actually tell the queen absolutely straight what he thinks, and if he thinks some idea is ridiculous he will say so in whatever language he chooses to use."
The couple first met when they attended the wedding of Prince Philip's cousin, Princess Marina of Greece, to Elizabeth's uncle, the Duke of Kent, in 1934.