What Nigerians search on Google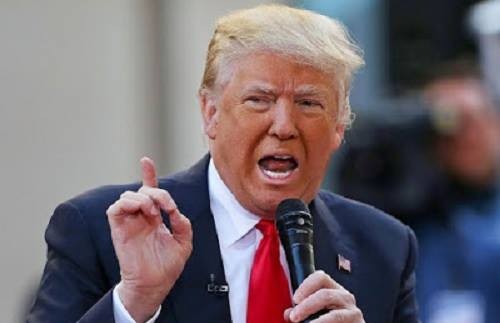 This week's top trending search terms on Google Nigeria range from shocking strike news to an exciting new episode of a hit TV series.
---
ASUU strike
The academic staff union of universities (ASUU) has officially declared an indefinite strike, which commenced on Sunday, 13 August 2017.
The president of the union Professor Biodun Ogunyemi, made the announcement in a media briefing session held in Abuja where he disclosed that during the strike there won't be any teaching, examinations or attendance of meetings of any kind allowed in institutions under the union.
The strike is said to be caused by some unresolved financial agreement between the Federal Government and the union. In response to the news, the National Association of Nigerian Students issued a statement urging the Federal Government to dialogue with ASUU and giving a  21-day ultimatum to resolve the strike.
Concerned citizens headed to Google to find out which institutions might be affected by the strike.
Ronaldo's Ban
Cristiano Ronaldo has been given a 5-match ban by the Spanish Football Federation. The ban was issued to the Real Madrid star striker as a result of an altercation with referee Ricardo De Burgos at the Real Madrid 3-1 Spanish Super Cup first leg victory on Sunday.
Ronaldo is said to be given a $3,543.20 fine, a four-match ban and one outstanding due to the red card served to him. Football fans raced to Google search to get the full story.
Game of Thrones season 7 episode 5
Early last month, the hit TV series Game of Thrones returned with its 7th season. The much anticipated new season is thrilling fans, keeping them glued to every episode.
This week, viewers searched Google for a glimpse of episode 5 as the quest for the Iron throne continues.
Violence in Charlottesville
On Saturday 12August, a white nationalist-organised 'unite for right' march escalated into a full blown protest as they were joined by counter-protesters in Charlottesville, Virginia USA.
The clash between the protesters lead to violent exchanges, tussling and the death of one civilian as cars plowing into protesters, and the death of two state troopers in a helicopter crash at the scene.
Well-wishers and interested Nigerian readers visited Google to search for updates about the situation in Charlottesville.
Lil Kesh: Baby Flavour
Nigerian singer, rapper and songwriter Keshinro Ololade AKA Lil Kesh has dropped a new single titled 'Baby Flavour'. The ex-YBNL recording artist had been absent from the music scene for a while before the release of his new song.
Fans are excited about his return and headed to Google to download and listen to Lil Kesh's new single.
Charly Boy - #ResumeOrResign
A group of concerned Nigerians, including self-acclaimed area father and musician, Charles Chukwuemeka Oputa AKA Charly boy, and Deji Adeyanju took to the streets of Abuja last week Monday to protest the indefinite medical leave of President Mohammed Buhari. 
During the protest, tagged #ResumeOrResign, Charly boy collapsed and reported that he was attacked by hoodlums and the police in an effort to derail the protest. In another account, the police claim that officers only moved to disperse some criminal elements that were infiltrating the protest. They also said that Charly Boy over-dramatized his collapse for the TV cameras.
Eyewitnesses contradicted the police account and Nigerians seeking the full story turned to Google for details.
ENDS
Google's innovative search technologies connect millions of people around the world with information every day. Founded in 1998 by Stanford Ph.D. students Larry Page and Sergey Brin, Google today is a top web property in all major global markets. Google's targeted advertising program provides businesses of all sizes with measurable results, while enhancing the overall web experience for users. Google is headquartered in Silicon Valley with offices throughout the Americas, Europe, Africa and Asia.
For more information, visit our Google Africa G+ page or our Google Africa Blog: google-africa.blogspot.com. You can also follow Google's Africa team on Twitter: twitter.com/googleafrica