4 styles you can rock with your natural hair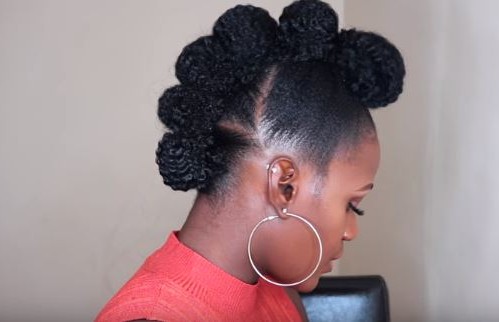 Going natural can be a cool way to give expression to your creative side.
---
Being a naturalista, you can change your looks every single day or as the occasion demands. Hair can be complicated, and keeping up with the latest trends isn't easy. 
Staying ahead with trends and styles is easy with YouTube as there are a wide variety of YouTube creators producing and sharing their videos on how to look your best.
Here are four hair styles can rock with your natural hair.

1. Look your best with a Bantu Knot
You can rock your natural look with style and confidence using the great advice in this 'how to Bantu Knot out on 4c Natural Tapered Hair' video from African Tresses and Treats https://www.youtube.com/watch?v=Qeoo5r0ffvM
2. Letting loose your imagination
The 'Naturalista' trend is certainly here to stay. When properly styled, natural hair looks stunning and commands admiring glances everywhere you turn.
The fun of letting loose your imagination can be another good reason why many sisters are now flying with this trend.
Going out and running late? Then you should check out this quick natural hair updo from Phoenix Monroe that can save the day - https://www.youtube.com/watch?v=kl2BeobxlkY. 
3. Short natural hair looks amazing
Do you think your hair is way too short for comfort? Possibly you are new to the naturalista gang?
You can still look fab and trendy even with that short natural hair. Short natural hair looks amazing when it is well styled and carried with confidence. Think your hair is too short to style? You have to
watch this video from Freedom Styles - https://www.youtube.com/watch?v=4VXJ8G5sMlY

4. An instant pick-me-up
The hustle and bustle of daily living means hair styling often takes a back seat. Give yourself an instant pick-me-up by making the best of your hair.
This video from Jane Nashe shows how to get past your worst hair days in no time at all. https://www.youtube.com/watch?v=-OIwds7KWEo