Remo Stars FC, Residents Demand Justice for Late Footballer.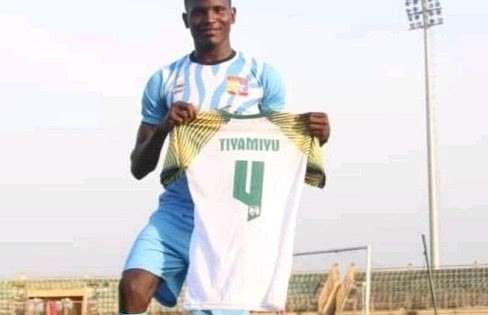 The Management of Remo Stars football club are demanding justice over the death of Tiyamiyu Kazeem, a professional footballer currently signed to the club in Sagamu; just as residents of Ogun state are calling for the regulation of the Special Anti Robbery Squad.
Speaking to Galaxy News in Abeokuta, the Ogun state capital, the Media Manager of the Club, Oladimeji Osho said the demise of late Tiyamiyu is a big loss to the club, describing him as humble and down to earth.
Giving an update surrounding the death of late Tiyamiyu, the media manager said the SARS officer stopped and took the player from Sagamu to Abeokuta in a vehicle and was allegedly pushed out of the vehicle where an incoming vehicle knocked him down resulting to his death.
For residents of the state, they are calling for the regulation of men and officers of the Special Anti Robbery Squad.
They say their excesses have resulted in many death in the state within a week.
In his response, The Ogun State Police Command says the footballer that was killed on Saturday was knocked down by a hit-and-run driver and not by a policeman as widely reported.
Giving an update on the incident, The state Police Public Relations Officer, Abimbola Oyeyemi, said the late footballer, who was popularly known as Kaka, died while trying to escape after his arrest.
He claimed that the footballer was hit by a vehicle when he attempted to cross the highway.
Meanwhile, Ogun State Governor,  Dapo Abiodun has assured that the killer of Remo Stars Football Club player would not go unpunished