Nike to unveil Eagles 2020 kits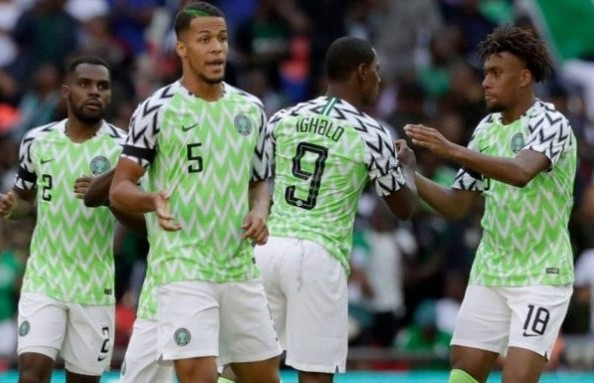 Again, as in 2018, the Super Eagles are set to make a fashion statement in 2020 as kit manufacturers, Nike is set to unveil new kits for the Nigerian football team in March.
The set of kits will be the Super Eagles attire when the second phase of the continental qualification for 2022 FIFA World Cup gets underway in the last week of March.
The 2018 kit was an instant hit when it was unveiled in London in March 2018 and almost sold out in June when sales began.
The March date is the period Nike plans to unveil the new kits of most national teams under its kitting programme, especially those that will be involved in the Euro 2020.
Information gleaned by www.sportsvillagesquare.com indicates that the Nigeria 2020 home and away kits are set to be released in March / April 2020.
Along with the official jerseys are an array of items ranging from Hawaiian-style shirts, cycling tights, Naija-branded tactical vests, hoodies and shorts.
Ripping up the template rulebooks from 2018, Nike has offered up striking designs and prints for the 2020 collection as well as unique pieces such as a poncho, Hawaiian-style shirt, cycling tights and even a Naija-branded tactical vest.