Southwest APC Leaders Task Tinubu to Join 2023 Presidential Race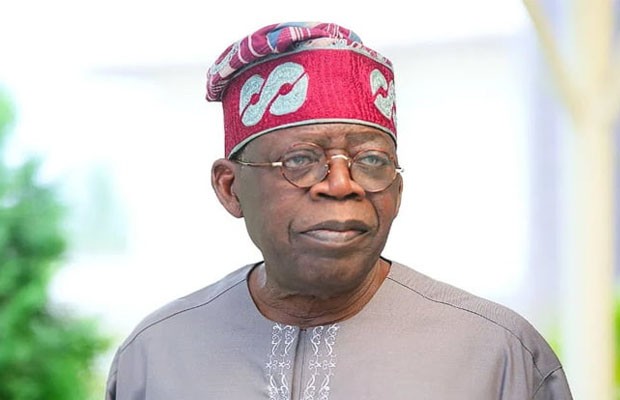 Hundreds of notable leaders of the All Progressive Congress in the South-West geo-political zone of Nigeria have called on the National Leader of the party and former governor of Lagos State, Asiwaju Bola Tinubu, to throw his hat into the ring for the 2023 presidential race.
The call came in less than 24 hours after the Alaafin of Oyo, Oba Lamidi Olayiwola Adeyemi III, endorsed Tinubu for the 2023 presidential poll.
The leaders made the call on Tuesday at the end of a meeting held by delegates from all South West States of Oyo, Ogun, Osun, Ondo, Ekiti and Lagos in Ibadan, Oyo State.
Correspondent Kunle Ojo reports that the meeting, which also featured the launch and unveiling of the logo of the South West Agenda for Asiwaju (SWAGA '23), was graced by dignitaries, including the chairman, Planning Committee of the movement, Senator Dayo Adeyeye, who is a former Minister of Works; former Minister of State for Defence, Senator Musiliu Obanikoro; and an ex-Minister of Works, Senator Adeseye Ogunlewe.
A cross-section of speakers at the meeting eulogized Tinubu for his contributions to the socioeconomic and political development of the country.
Others maintained that since it is the turn of the region to present a candidate for 2023 election Presidential election, Tinubu is more competent to wear the cap based on his track record.
The seven-point communiqué issued at the end of the meeting, signed by the chairman SWAGA'23 planning committee, Senator Adeyeye, and secretary, Oladele, in support of Tinubu, stated that the entire South West delegates agreed that in line with the political activities going on in the country, the region must not be left behind, being a politically conscious region of the country.
They declared that the organization will be replicated in all the states of the federation.