PDP Reconciliation Committee Meets Former PDP Governors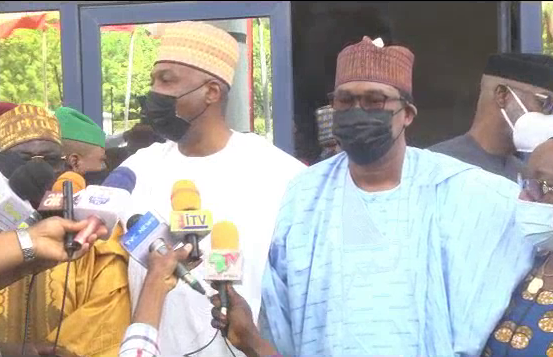 The Peoples Democratic Party's reconciliation committee has taken its consultation to former governors of the party who are still in PDP.
Emerging from the meeting which held closed doors, chairman of the reconciliation committee and former senate president, Bukola Saraki said the meeting was part of efforts to bring all well-meaning party members on the same page.
Senator Saraki said getting the former state chief executives on the party's plans will encourage the much-desired unity within the party.
The former senate president also disclosed that the former governors indicated an interest in the quest to forge a common front towards future elections in the country.
On defection, Saraki said all former governor vowed to remain in the party.
Former governor of Niger State, Babangida Aliyu said they have to commend together for a better PDP.
Aliyu was optimistic that PDP will defeat the ruling all progressives congress come, 2023.
The committee met with the former president, Goodluck Jonathan on Tuesday and may interface with the party's Board of Trustee on Thursday.